Events
Scroll down to see all upcoming events, and for details of WC committee meetings, you can visit (and save) our Google events calendar page.
February 2019
WC Galentine's Social – February 20th, 6:30 p.m.
Whether you're crushing hard on Kamala or head over heels for Nancy, come celebrate the Democratic Gals with us. Join the Women's Caucus for an evening of sharing our passion for democratic values, issues, the WC and all those involved! After all, "who run run the world?!"
Free Entry! (drinks and food available from the restaurant's selective menu)
Location: 214 Bermondsey, in basement of Flour & Grape restaurant
For further information please contact events@womenscaucus.co.uk
Self-Defense Course with WC – Sunday, February 24th, 2:30 p.m.
We have organized a Women's Self-Defense course for Women's Caucus with awesome instructor Nick Wood.
The class is a 90min course consisting of:
First 30mins
Covers the environment, awareness training, posture and distant control management
Second 30mins
Defenses from modern day threats from the standing position
Third 30mins
Defense and recovery from the ground
The course is £20/person with an extra £5 donation to Women's Caucus to fundraise for meeting spaces in the coming year. Please bring cash to pay at door.
RSVP: Email events@womenscaucus.co.uk
Location: Roger Gracie Gym in 149 Freston Rd, London W10 6TH
PNR EVENT: The Transformation of the Asian American Vote: A Discussion with Prof. Catherine Liu – Monday, February 25th, 6:30-8:00 p.m.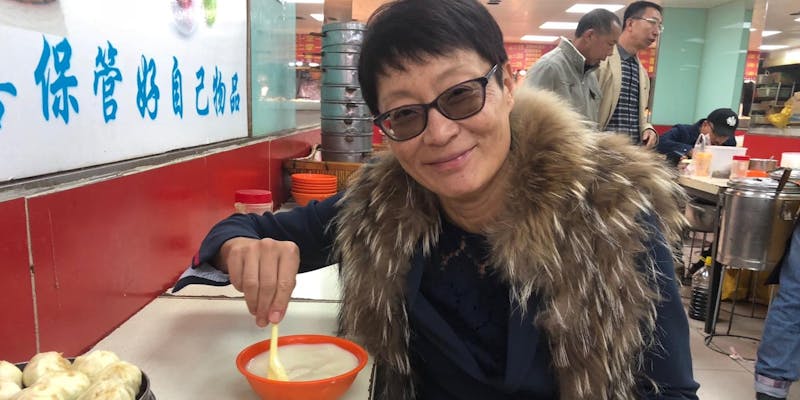 Join DAUK Policy Network and Resolutions (PNR) for a talk hosted by the PNR identities group on the Asian American electorate: The Transformation of the Asian American Vote: A Discussion with Catherine Liu.
Professor of Film and Media Studies at UC Irvine by day and a progressive political activist by night, Catherine will lead a discussion with DAUK members about this increasingly vocal and politically active cross-section of the American electorate.
Prof. Liu has analyzed the shift in the Asian American vote from the Republican Party during the Reagan era to the Democratic Party of the 2000s. She examines this change that defied stereotypes from different perspectives, focusing especially on how Asian American economic and class interests are intertwined with recent immigrant experiences. She offers some concrete numbers about Asian American youth and highlights how the group's salient features and interests could reshape American progressivism.
Location: El Vino Masons Avenue (downstairs), 12-14 Masons Avenue, EC2V 5BT
March 2019
DAUK Elections – Saturday, March 9th, 12:00 – 5:00 p.m.
The 2019 General Meeting of Democrats Abroad UK will be holding elections for each of the 4 Officer positions set out in the bylaws, as well as DPCA Voting Representatives, the Executive Committee, and the Council.
RSVP: Please let DAUK you are attending here.
Location: David Game College, 31 Jewry Street, London EC3N 2ET. Click here for directions to this location.
An Evening to Celebrate Nancy Pelosi – March 26th
Join the Women's Caucus as we celebrate Nancy Pelosi's birthday with a reception in her honour.
We will kick off the evening with a video from Nancy herself as she addresses the DAUK Women's Caucus. More information on the agenda will follow shortly.
Location: University Women's Club, 2 Audley Square, London, W1K 1DB
Want to help organize or reserve your place? Email events@womenscaucus.co.uk
April 2019
Watch this space for details
Activists Who Lunch – TBC Week of April 8th, 12:30 – 2 p.m.
Whet your appetites for our new lunchtime meeting series starting in April!
Activists Who Lunch will bring together like-minded, progressive women over lunch to talk politics and take action on a variety of women's issues in the US.
Watch this space for date and more info.
Note: Lunch will be from restaurant's menu, purchase is not obligatory to attend.
Lunch will be in central London
Reserve a place now! Email Carol Moore at mooredauk@gmail.com